The Offcial Spider-Man Fanon Wikia is a collaborative encyclopedia about everyone`s beloved, wallcrawling, webslinging Spider-Man! Create your own universe and create the greatest of all of his adventures! Anyone can edit!
Help • Terms of Use • Wanted Pages • Categories
---

---

---

---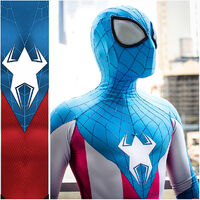 Peter Parker was a Dane veteran during the World War II. During battle, midst an enemy infiltration, he took shelter at a scientific experiments labratory for the soldiers who enlisted for the Super Soldier programme. On a verge to death, his exposure to biovoduct radioactivity had prolonged his life and had given him extraordinary powers. With his new abilities, he suited up and had fought his way to the Nazi headquarters through long journies and victorious battles. During an assasination attempt to kill Hitler, he was stopped by the Red Skull and in a death battle, he supposedly sacrificed his life by killing the Skull but actually he was chronologically frozen in a glacier. 70 years later, he was recovered. Adapting to the new world, his sense of patriotism had enabled him to become a superhero, known as the Spider-Man. Character created by
DuttPanda
.
---

---


What do you think of Spider-Man joining the MCU Universe?




---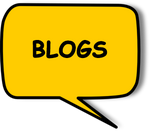 Create blog post
Hey everybody! Based on the current users of the site, you know who I am. But in case you don't, my name is Uncanny X-Factor. I am a proud administrator of Marvel Fanon, and a fanfiction writer extra…

Read more >
See more >

Spider-Man Comics Fanon • Marvel Comics Fanon • Batman Comics Fanon • Dragon Ball Fanon • One Piece Fanon •
Ad blocker interference detected!
Wikia is a free-to-use site that makes money from advertising. We have a modified experience for viewers using ad blockers

Wikia is not accessible if you've made further modifications. Remove the custom ad blocker rule(s) and the page will load as expected.